A.W.I. Industries (USA) Inc. is the sole Distributor in North America (USA and Canada) for the Vita-Air, Mini Air Purifier Ionizer, manufactured in Hong Kong.
Mini Air Purifier emits millions of negatively charged ions every second to purify air we breathe in. When these negative ions are released into the air, they quickly attach themselves to the airborne particles including pollen, dust odor, human and animal dander, tobacco smoke, allergens and other air pollutants. These harmful floating particles then become too heavy and fall to the ground.
The Mini Air Purifier effectively clears up benzene, formaldehyde, ketone, ammonia and other harmful chemicals largely due to the steel and concrete fabrication of commercial buildings.
Negative ions benefit the human health by improving the Respiratory System, Nervous System, Circulatory System, Immune System and Metabolism. Medical treatment and health care studies show that negative ions give significant relief on symptoms of allergies and respiratory illnesses such as bronchitis, asthma, emphysema etc.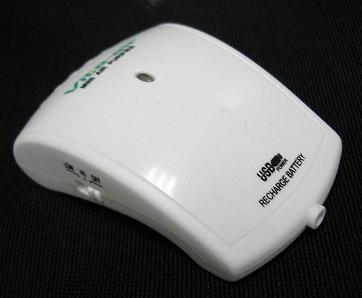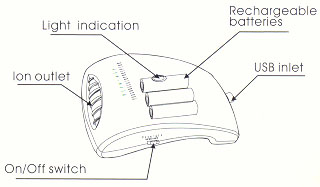 PRODUCT SPECIFICATIONS:
Power source :
5V DC build-in rechargeable batteries by USB connection to PC
Optional UL approved power adapter with 110V AC input 5V output up to 300mA
Power consumption :
2.0W Max
Effective range :
within 15 m²
Recharging time :
approximately 1.5 hours
Operation time after each recharge :
5 consecutive hours on "HIGH" setting
11 consecutive hours on "LOW" setting
Dimensions :
78mm x 60mm x 20 mm
Weight :
65g
Air Purifier Digital Voice Recorder Mini Recorder New Product Development Speaker Phone
Home Optics Lasers Electronics NightStar Contact us
copyright ©
A.W.I. Industries (USA) Inc
Version 3.7
Designed by BCY